Results
R1 – DigiFinEdu: Methodological Material
R1 will provide an account of the current context of FinLit both at national and transnational level through the delivery of a desk research on FinLit teaching in partners countries and a report on teachers' and parents' perception and knowledge on FinLit through the administration of surveys in partner and associated partners schools.
Upon completion of the desk and survey research, partners will work on the creation of the Methodological Material, which will guide them in the development of the subsequent results.
Outputs:
1. National Reports on teachers and parents' perception of FinLit
2. National and Transnational Analyses reports
3. Methodological Material (e-book)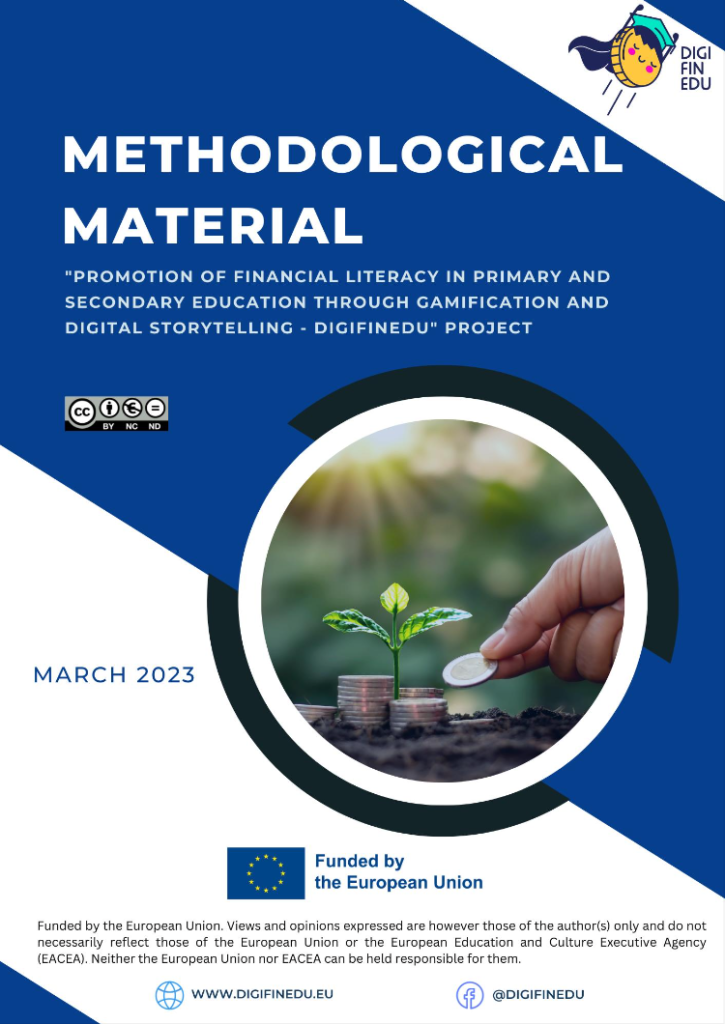 R2 – DigiFinEdu: Didactical Material for teachers and parents
DigiFinEDU Didactical Material will consist of at least 10 modules with lesson plans, including instructions for teachers, various material for students (handout, tables, exercises, etc.) and also activities dedicated for the teaching of FinLit at home, with parents and their children.
The Didactical Material will be tested both in schools and households. To carry out the testing, partners will train teachers on how to adopt DigiFinEDU methodology and material in school. Upon conclusion of the trainings, the material will be tested in partner and associated partner schools. Partners will evaluate the testing through the administration of questionnaires to teachers and students.
Outputs:
1. Didactical material and lesson plans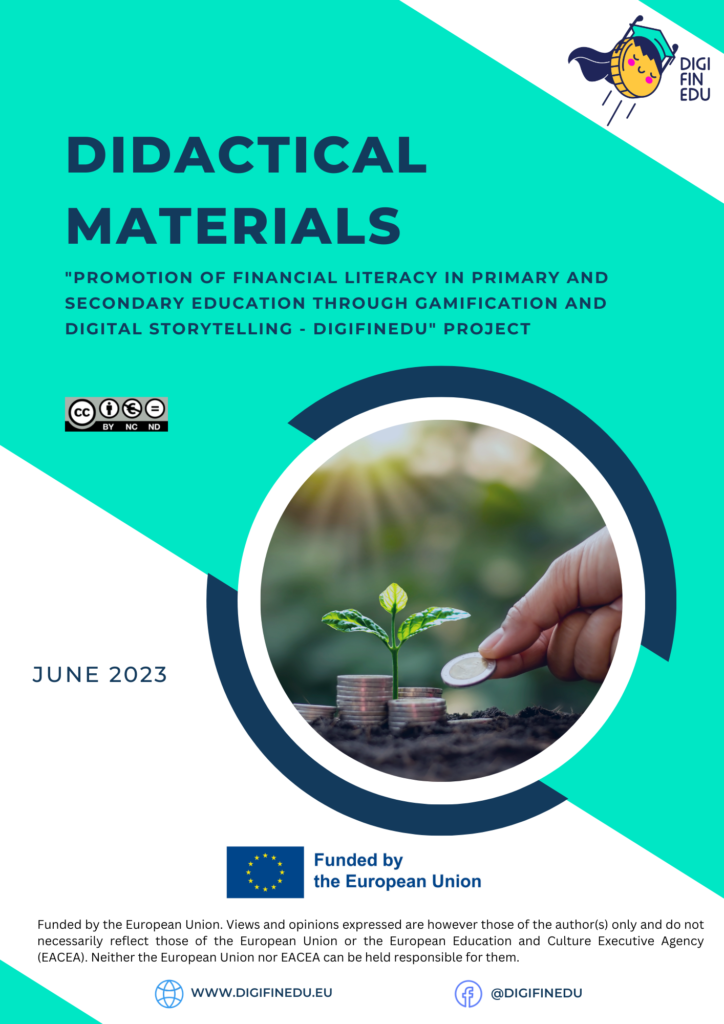 2. Instructions for teachers and parents
3. Testing evaluation reports
R3 – DigiFinEdu: Visual Novel
In the game, students will be engaged through a compelling story with fictional (but realistic) situations involving financial decisions. The game will be divided in at least 10 episodes, according to the number of modules created in R2.
The game will be tested internally by partners and externally within partner and associated partners schools to evaluate its effectiveness. It will be used in a "blended format", using it in combination with the didactical material created
Outputs:
1. DigiFinEdu Visual Novel
2. Internal and external evaluation reports